State Bank Celebrates Opening of New Carmel Office
CARMEL (Oct. 28, 2021) – State Bank, an independently owned and operated community bank, today celebrated its grand opening ceremony of its new banking center in Carmel with an official ribbon cutting ceremony with Mayor James Brainard and a check presentation of $5,000 to Carmel Education Foundation as part of the bank's active commitment to the community.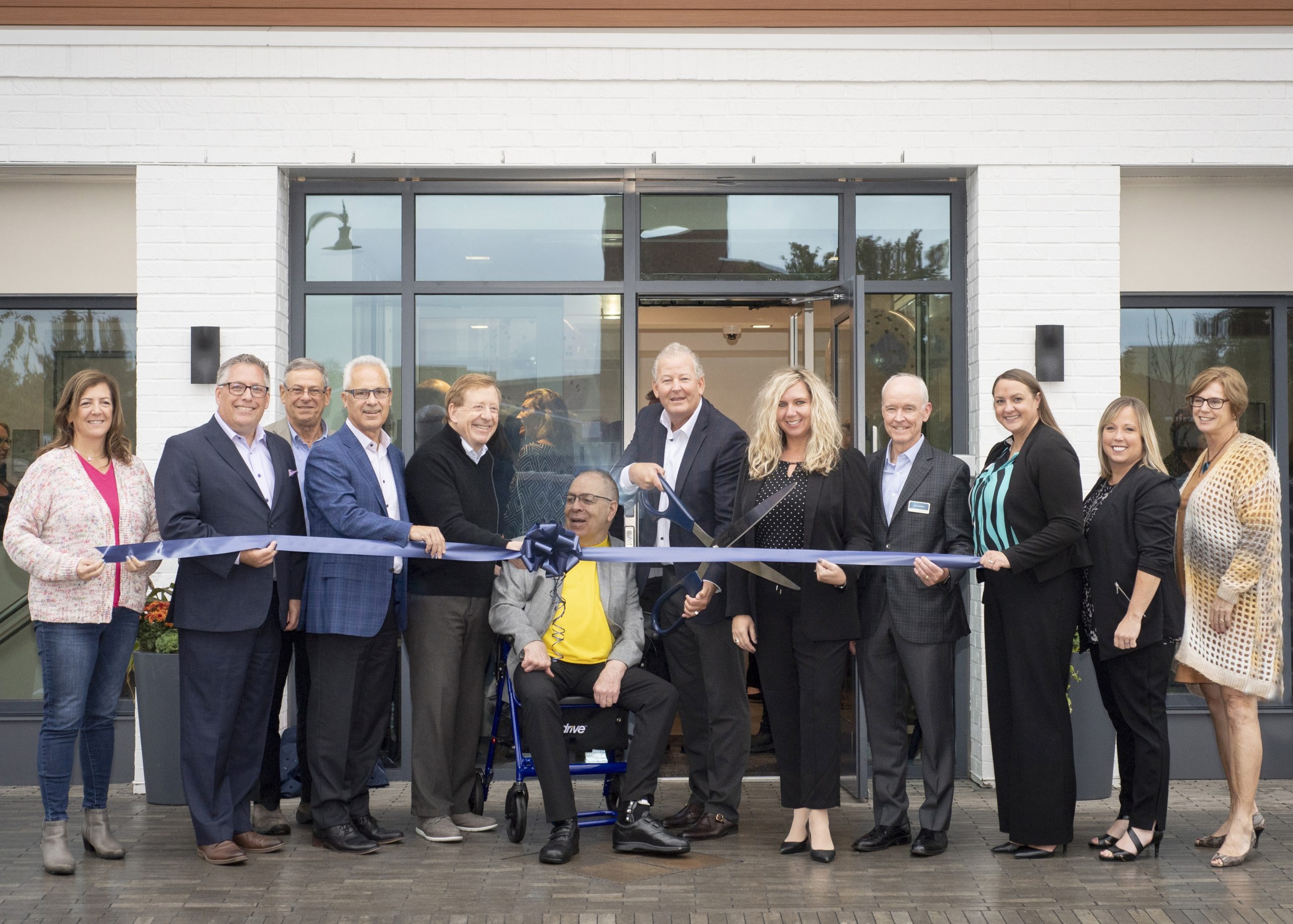 "We are very proud of our history as a high-performance community bank and look forward to continue serving existing customers from Hamilton County and serving new customers at our new location in Brookshire Village," said Mike Baker, President and CEO of Brownsburg-based State Bank. "Carmel is a dynamic city where people and businesses can thrive. We are thrilled that State Bank can play a role in the continued success by bringing community banking and local decision-making into the area."
The Carmel banking center features a community room available for customers to use as a meeting space and local Java House coffee in the lobby. Additionally, State Bank will partner with Carmel High School art program to design and paint a mural on the stairwell leading into the community room. The banking center also features custom artwork by local artist, Kira Shemesh.
"We are thrilled to welcome State Bank to our community," said Mayor James Brainard. "The retail center is an important neighborhood center and the bank is one of its anchors. It's great to see the investment in our community and look forward to the future of State Bank here in Carmel."
Carmel/Hamilton County Market President Andy Pinegar echoed Baker's sentiments in choosing Carmel as its first location outside of Boone and Hendricks counties.
"Our team understands the importance of connection, community and commitment, which are values Carmel and Hamilton County uphold to high standards," Pinegar said. "We look forward to continuing to engage in the community while offering exceptional service and financial products to our customers."
The Carmel branch, located at 126th Street and Gray Road, marks the 10th branch office for State Bank, the first in Hamilton County. State Bank opened on Monday, Oct 25 in the standalone building that once housed a PNC bank branch at the retail center.
The Brookshire Village Shoppes retail center was purchased in September 2019 by KennMar, an Indianapolis-based real estate investment firm. State Bank has financed the loan of the construction project to enhance the site.
State Bank will continue its grand opening celebration with a community event on Saturday, Oct. 30 from 10 a.m. to 1 p.m. in the Bank's parking lot. "Banktober Fest" will offer several Halloween-themed, family-fun activities and a chance to win an original Peloton™ Bike.
About State Bank: State Bank is a $625 million community bank headquartered on the west side of Indianapolis. In addition to operating nine full-service locations throughout Hendricks and Boone Counties, State Bank is a part of the AllPoint ATM network of 55,000+ ATMs nationwide. Bauer Financial has named State Bank a 5-Star Bank based on their strength and performance since 2017, and it was named the Best Bank in Hendricks County nine of the last 10 years. Its offices are in Avon, Brownsburg (2), Plainfield, Lizton and Pittsboro in Hendricks County, Lebanon (2) and Zionsville in Boone County, Carmel in Hamilton County, and opening Summer 2022 in Lafayette. Visit www.StateBank1910.bank to learn more.