Lafayette Grand Opening Peloton Original Bike Sweepstakes Rules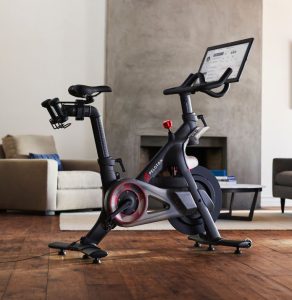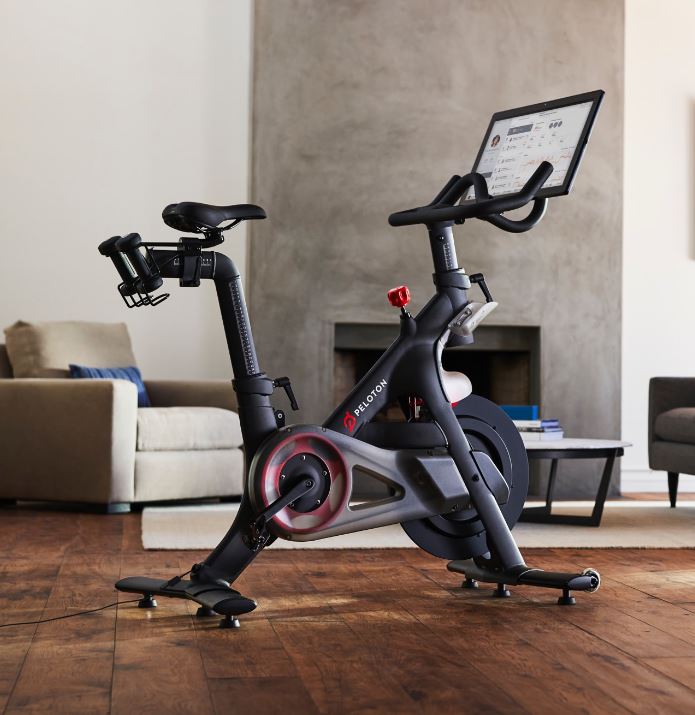 How to enter
An individual will receive one (1) entry into the sweepstakes when he/she fills out an entry form in the State Bank Lafayette location between Oct 8 – Nov 30, 2022, or submits an entry by mail on a self-addressed, stamped envelope to State Bank, 900 E. 56th Street, Brownsburg, IN 46112, Attn: Peloton Giveaway. All entries must be received by 5 pm on Nov 30, 2022. Entries will not be accepted at any other State Bank location.
Eligibility
No purchase necessary to enter. To be eligible for the Sweepstakes you must be a legal resident of the United States (including Alaska and Hawaii) and at least 18 years of age on the date of entry, and enter by way of the methods stated in the 'How to Enter' section above. Void where prohibited by law. This Sweepstakes offer is not available to current State Bank employees, board members, and their immediate families (spouse and persons living in the same household).
How to claim prize
The winner will be randomly selected from all eligible entries. Drawing will be conducted, and winner will be contacted via phone by 5 pm EST on December 9, 2022.
Prizes
One (1) prize, PelotonTM Original Bike valued at $1,495. Exact prize components are subject to change without notice. All decisions are final and binding. State Bank is not responsible for and shall not be liable for late, lost, misdirected, or unsuccessful efforts to notify winner.
Number of Prizes to be awarded
1 prize awarded.
Odds
Odds of winning depend on the number of eligible entries received. Both ways of submitting the entry form have the same chance of winning.
General Conditions
State Bank will randomly select the winning entry from eligible entries received. Prize will be awarded to the individual named on entry form used to submit the winning entry. Federal, state and local tax liability and any other expenses are the responsibility of prize winner which will be reported on IRS Form 1099. Void where restricted and prohibited. Prize is non-transferable, non-assignable and non-exchangeable. Pick-up of the prize is the sole responsibility of the winner.
Consent to Publicity and Release
All winners consent to the use of their name and likeness for publicity purposes without further compensation, unless prohibited by law. All entrants agree to release and hold harmless State Bank (and their employees, agents, representatives, and affiliated companies) from any and all claims of any kind arising directly or indirectly from the Sweepstakes, from any Sweepstakes prize, or from any publicity about the Sweepstakes.
Miscellaneous
By participating in this Sweepstakes, you agree to: a) these Official Rules and decisions of State Bank, which shall be binding and final in all respects; b) release, discharge and hold harmless State Bank, its subsidiaries, affiliates, representatives, officers, directors and employees of each from any and all claims, charges, injuries, liability, losses and/or damage of any kind caused by, resulting from or arising out of your participation in the Sweepstakes and/or your acceptance, use, misuse, possession, loss or misdirection of any prize; and c) the use of your name, photographs, likeness and/or identity for advertising, publicity and promotional purposes without compensation for credit union promotional purposes only, unless prohibited by law. By entering the Sweepstakes, you agree to comply with all of the terms and conditions mentioned herein. Noncompliance with any entry procedure will result in disqualification. State Bank reserves the right, at its sole discretion, to disqualify any individual:
found tampering with the entry process, including without limitation the submission of multiple entries in a way that violates the Rules;
found to be using fake or duplicate identities; or
found to be participating in this Sweepstakes in violation of any applicable laws, or employer or service provider rules. CAUTION: ANY ATTEMPT BY A PARTICIPANT TO DELIBERATELY UNDERMINE THE LEGITIMATE OPERATION OF THE SWEEPSTAKES IS IN VIOLATION OF CRIMINAL AND CIVIL LAW AND SHOULD SUCH AN ATTEMPT BE MADE, SPONSOR RESERVES THE RIGHT TO SEEK REMEDIES AND DAMAGES FROM ANY SUCH PARTICIPANT TO THE FULLEST EXTENT PERMITTED BY LAW, INCLUDING CRIMINAL PROSECUTION.
Sponsor reserves the right in its sole discretion to cancel or suspend the Sweepstakes or any portion thereof should any cause beyond Sponsor's control disrupt, corrupt and/or compromise the administration, security or proper play of the Sweepstakes. If the Sweepstakes is terminated prior to the promotional period, notice will be posted at the website of State Bank or other media used to promote the Sweepstakes.
For a listing of the prize winner, or a set of these Sweepstakes Rules, please send a self-addressed stamped envelope to State Bank, 900 E. 56th Street, Brownsburg, IN 46112, Attn: Peloton Giveaway.
Contest rules provided by:
State Bank
900 E 56th Street
Brownsburg, IN 46112
Sponsor
The Sweepstakes is sponsored by State Bank – Member FDIC.