Home Equity Loans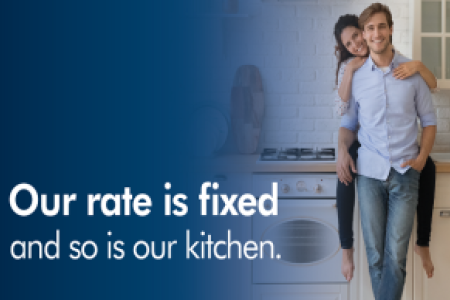 Home Equity Loan*
With interest rates on the rise, nothing is worse than not knowing what your next month's payment will be. That's why State Bank has made it easier than ever to get the loan you want for home repairs or improvement with a monthly payment that won't increase over the life of the loan. Lock in a great rate today with State Bank!
Lock in a Home Equity Loan before the rates go up! Visit StateBank1910.bank/HomeLoans to check current rates, use online calculators, apply for a loan, or to learn more today.
Benefits of a State Bank fixed-rate Home Equity Loan:
Great rates
Peace of mind
Fixed payments
Debt consolidation
No penalty for early payoff, No document fees, No appraisal fees, & No annual fees
Apply Now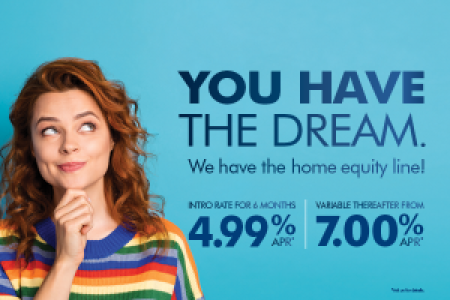 Home Equity Line of Credit**
With our great rate special, it's time to put the equity in your house to work for you!
Whether you're looking to make a few home improvements, consolidate debt, take a vacation, or even make a college tuition payment, using the equity in your home may be the perfect solution to your cash flow need. State Bank can help with a competitive rate and NO closing costs.
Stop by and let us answer your questions, review your needs, explain your options, and even walk you through the loan application process. Plus, every loan is backed by a level of personal service the big banks simply don't provide.
Ready to apply today? Call us at 866.348.4674 or apply online through our Secure Loan Application.
Apply Now
* Home Equity Loan Disclosure: APR=Annual Percentage Rate. 85% loan-to-value (LTV). All Loans are subject to credit approval. Rate of 5.75% to 6.25 fixed APR based on credit score. Term of 36-120 months. State Bank will pay for tax tracking fee, the credit report fee, flood certification, drive-by appraisal, title search, and document recording fees. Rates, terms and
conditions subject to change. No early closure fee. 2nd mortgage only. See your State Bank Loan Officer for full details. Certain restrictions apply. NMLS #504503.
** Home Equity Line of Credit Disclosure: Annual Percentage Rate. State Bank will pay flood certification, drive-by appraisal, title search, and document recording fees. Hazard and, if applicable, flood insurance is required and the responsibility of the borrower. The introductory fixed rate will apply only during the first 6 billing cycles after your SB HELOC is opened; beginning the 7th month, the APR will convert to the applicable variable APR plus a margin up to 1.25% depending on your credit score. The variable APR may change monthly based on the latest U.S. Prime Rate as published in The Wall Street Journal as of the first business day of the month. The APR will never exceed 21%. As of 11/03/22, the U.S. Prime Rate is 7.00%. There is a $50 annual fee, which is waived the first year. Credit is subject to approval. This offer is available for new lines of credit only. See a loan officer for full details. NMLS #504503