10/06/2022:

What is a Renovation Mortgage Loan?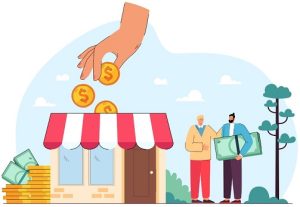 Do you wish you had the funds for a renovation of your current home? Or did you find a house with a lot of potential but needs some TLC – refreshing updates, home improvements and repairs? 
You might wonder how to finance home improvements. 
A renovation mortgage loan from State Bank could be precisely what you need to make a house into your dream home! 
Whatis a Renovation Mortgage Loan? 
A Renovation Mortgage loan, occasionally called a renovation home loan, is a style of loan that includes funds specifically for repairs, renovations, and remodels. If you are purchasing a home, it will consist of extra money for the home improvements. However, you can also obtain a Renovation Mortgage loan in the form of a refinance and renovation for a home you already own. The funds are intended to be used for larger projects, such as: 
new flooring 

an HVAC system 

roofing 

updates to a kitchen or bath 
The funds for the house and the repairs are rolled into one mortgage and one convenient monthly payment. 
When to Consider a Renovation Mortgage Loan You may consider a renovation mortgage loan if you are looking at a fixer-upper that needs work but has a low asking price. The additional funds can help you make the repairs quickly and efficiently. Renovation loans are also viable options for homeowners who do not necessarily have the cash for repairs or renovations. 
Home renovation loans are typically issued for renovations and upgrades that will increase the property's value. In addition, they can help homeowners and buyers build equity in the property through the improvements.
Learn About a Renovation Mortgage Loan with State Bank When you take out a renovation mortgage loan with State Bank, there are a few things you should know: 
We offer renovation mortgage loans for purchase transactions or refinances

 

A licensed contractor within 90 days must complete your project(s) 

There is a max loan-to-value of 90% 

There is no cash-out allowed 

You will secure your rate on the date the loan is approved 
A trusted provider for Indiana's financial services since 1910, State Bank is here for your home loan needs. Contact us today by filling out our online form or call us at 765-483-6397 to learn about the services we offer for your next home improvement project. We're happy to help you determine which renovation mortgage loan will benefit you.
Image Source: PCH-Vector