State Bank Hires New Vice President, Director of Human Resources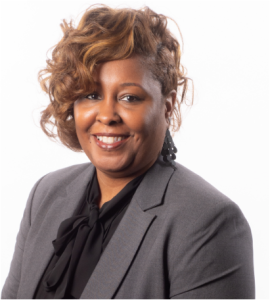 BROWNSBURG, Ind. (July 11, 2022) — State Bank, an independently owned and operated community bank today announced it has hired Dana Howard as Vice President, Director of Human Resources. Howard has more than 17 years of banking and human resources experience.
"The role of a human resources professional is extremely important to our bank and our culture." said Mike Baker, President and CEO at State Bank. "Dana is responsible for a multitude of bank priorities in a complex and changing financial services landscape."
In her new role, Howard's human resource knowledge and strategic approach to effective and efficient management of people will serve to strengthen the bank. Howard will also be focused on maximizing employee performance to meet the needs of a diverse customer base.
Howard graduated from Indiana Tech with an associate degree in business administration,
and bachelor's degrees in business administration and human resources. Howard is a Gary, IN native, but has called Indianapolis her home for more than 20 years. She currently serves as a Board Member for Brighter Day Community Health Services. Additionally, she volunteers with Purposeful Living Inc., a coaching organization that supports women who need assistance in a variety of areas, including business, children, and marriage.
About State Bank:
State Bank is a $713 million community bank headquartered on the west side of Indianapolis. In addition to operating ten full-service locations, State Bank is a part of the AllPoint™ ATM network of 55,000+ ATMs nationwide. Bauer Financial has named State Bank a 5-Star Bank based on its strength and performance since 2017, and it was named the Best Bank in Hendricks County nine of the last 10 years. Its offices are in Avon, Brownsburg (2), Plainfield, Lizton and Pittsboro in Hendricks County; Lebanon (2) and Zionsville in Boone County; Carmel in Hamilton County; and opening in the Fall of 2022 in Lafayette. Visit www.StateBank1910.bank to learn more.