State Bank is Indiana Statewide CDC "Small Business Lender of the Year"
BROWNSBURG (January 20, 2021) – State Bank is Indiana's Small-Business Lender of the Year for 2020.
The award was made by Indiana Statewide Certified Development Corporation and is for loans made by State Bank to small-business owners using the U.S. Small Business Administration's 504 loan program. Ryan Murphy and Kevin Hall were State Bank's officials making the loans.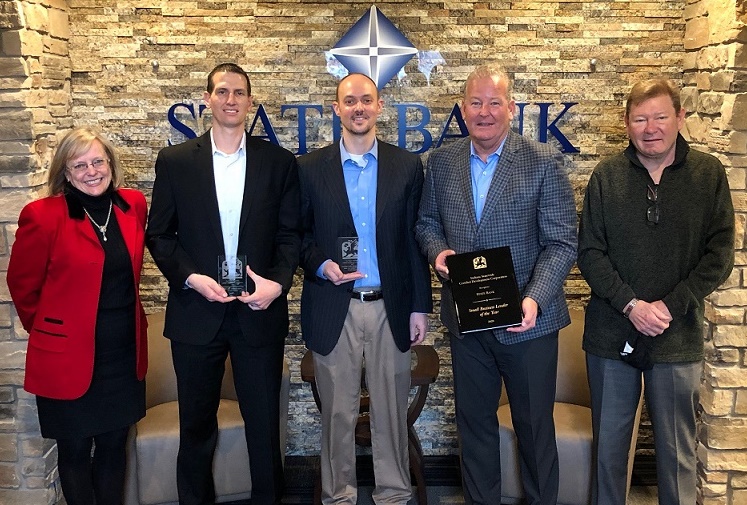 The Lender of the Year Award is made to the Indiana bank that makes the highest dollar volume of SBA 504 loans with Indiana Statewide CDC as a percentage of the bank's total deposits.
State Bank is headquartered in Brownsburg and has nine locations in Hendricks and Boone counties and is soon expanding into Hamilton County.
Indiana Statewide CDC works with local Indiana lenders to issue SBA 504 loans to help owners of expanding or startup small businesses buy real estate, buildings and equipment. SBA 504 loans can give small business owners long-term, fixed rate financing similar to commercial loan terms available for large companies.
"State Bank is committed to helping the business owners in our communities get the best possible terms for the loans they need to start up, grow and expand.  Using the SBA 504 loan is one way we do that.  The many SBA programs allow us to help our communities grow and be viable well into the future, which is the most exciting part of being a community bank.  We are proud to be recognized for this achievement," said Mike Baker, President and CEO of State Bank.
The Indiana Statewide Community Development Corporation announced the award.  Executive Director, Jean Wojtowicz, says "SBA 504 loans help small businesses grow because borrowing companies can put as little as 10 percent down and receive a low, fixed interest rate for as long as 25 years.  The SBA guarantees bonds sold privately to finance a portion of the loan.  With the guarantee, we can offer more favorable loan rates than generally available to small businesses."
Baker added, "The Paycheck Protection Program (PPP) loan program is another SBA-backed program that we were excited to be able to offer to our business customers.  In 2020, we worked around the clock to get our clients approved quickly and are working diligently again to help them work through the forgiveness process and the new PPP Loan program."  Round 2 of the PPP Loan program began January 15, 2021 and will run through March 31 or when funds are exhausted.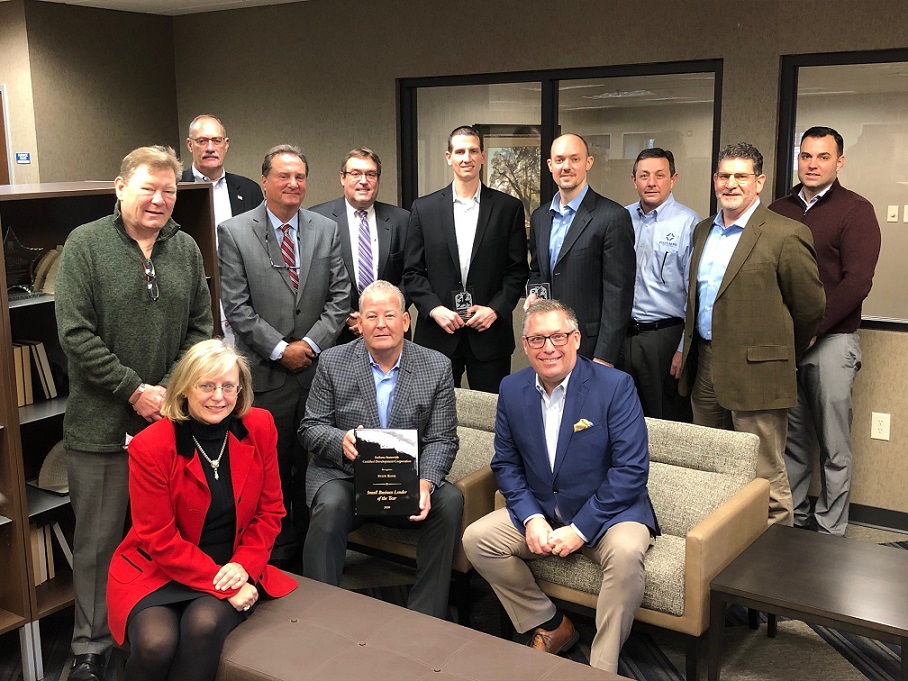 With its nearly 110-year history, State Bank was voted best bank in Hendricks County nine out of the past 10 years. In addition, it has been named a 5-Star Bank by Bauer Financial based on their strength and performance since 2017.  State Bank will continue to support its current and prospective customers at its nine banking centers in Boone and Hendricks counties.
State Bank of Lizton has migrated to State Bank and is the premier local community bank on the west side of Indianapolis that offers state of the art online and mobile banking.  Offering a full line of personal and commercial banking services, State Bank's decisions are made locally.
To learn more, you may visit any SBL location, call 866-348-4674 or find us on the web at www.StateBank1910.Bank.