State Bank Welcomes Quinn Buckner to Board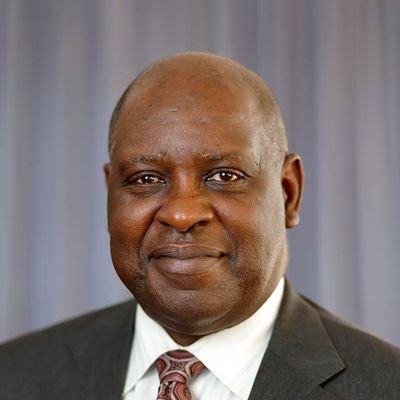 BROWNSBURG (Jan 6, 2022) – State Bank is proud to announce that W. Quinn Buckner has joined its Board of Directors. Buckner is currently Vice President of Communications for Pacers Sports & Entertainment, longtime professional basketball television analyst, and Partner at Mack Financial Group. Buckner brings more than 45 years of experience in leadership and team building as a former NBA athlete and coach to the Bank's board.
"We are thrilled to add someone of Quinn's experience of leadership and community advocacy to our board of directors," said Mike Baker, President and CEO of State Bank. "As our bank continues to grow throughout Indiana, his knowledge of how to cultivate and motivate a championship team and connect our organization to others with similar values is invaluable."
A community advocate, Buckner leads the Pacers youth basketball program and is Chairman of Indiana University's Board of Trustees. He formerly served on the boards of various charities, including the Indiana University Foundation, Center for Leadership Development, The Indiana Youth Institute, Pacers Foundation, YMCA, Community Health Network Foundation, Special Olympics of Indiana, Indianapolis Zoological Society and the First Tee of Indianapolis.
When asked about joining the State Bank Board, Buckner stated, "I'm excited to join another high-performance team and that my values of working hard to succeed and giving back aligns so well with theirs."
A member of the National Collegiate Basketball Hall of Fame, Buckner was part of IU's undefeated 1976 men's basketball team, captained the U.S. men's Olympic basketball team that won the 1976 gold medal, and won an NBA championship during a 10-year professional career and was head coach of the Dallas Mavericks.  Buckner graduated from Indiana University with a degree in business and currently resides in Bloomington, Indiana.
About State Bank: State Bank is a $711 million community bank headquartered on the west side of Indianapolis. In addition to operating ten full-service locations, State Bank is a part of the AllPoint ATM network of 55,000+ ATMs nationwide. Bauer Financial has named State Bank a 5-Star Bank based on its strength and performance since 2017, and it was named the Best Bank in Hendricks County nine of the last 10 years. Its offices are in Avon, Brownsburg (2), Plainfield, Lizton and Pittsboro in Hendricks County; Lebanon (2) and Zionsville in Boone County; Carmel in Hamilton County; and opening Summer 2022 in Lafayette. Visit www.StateBank1910.bank to learn more.