10/03/2022:

Ways to prepare for a Recession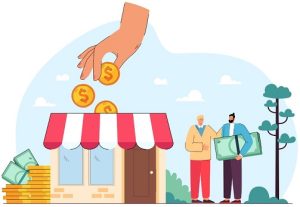 With increased inflation, rising consumer prices, and various supply-chain issues, among other global concerns, it is no surprise that many people are worried about a recession. When considering the unpredictability of the economy and how that may affect your financial stability, it is wise to consider how to prepare for a downturn. Have you wondered how to prepare for a recession? State Bank's quick guide will get you started with a few essential tips. 
Prepare a Spending Plan
Whether you call it a budget, cutting back, or using another term or phrase, it is essential to know where your money is going and how to maximize your income to benefit you as much as possible. Analyze your spending now while you have the time and flexibility to adjust your budget. Outlining your needs and wants is only one aspect of budgeting. You can still find ways to save when it comes to essentials, such as utilities or gasoline for your vehicle.
For example, evaluate your driving habits and energy usage to determine if you can reduce your costs. While you may cut back on the weekly eating out and movies at the cinema, your family may decide to keep the basic version of your favorite streaming service and pop some popcorn for a cozy movie night instead.
Use your budget as an outline, and adjust as necessary to meet your lifestyle and changing needs. 
Create a Debt Reduction Plan 
If you have debt, do what you can now to pay it down and eliminate the debt as quickly as possible. While having a credit card for emergencies may seem appealing, high-interest debt can become even more burdensome during a recession.
In addition, when you pay off debt, you free up room in your budget for growing your emergency funds, savings, and investments. 
Evaluate your Career Goals 
Anyone who works in a particularly vulnerable field during a recession is probably concerned. Take some time to update and refine your resume, should you need it. Continue to network effectively and maintain quality professional connections both in your direct line of work and in related fields.
Now may also be an excellent time to update your skills or obtain relevant certifications to make yourself more competitive. You may also consider going back to school if you have been thinking about a career change. 
Increase Your Savings
Having a rainy day or emergency fund is always important, but this should be a bigger priority when preparing for a recession. An emergency fund will help you cover basic expenses in the event of a job loss, medical emergency, or other unexpected major financial hit. Start as small as you need to, but eventually, the savings will add up over time. You can set automatic transfers with your bank so that money is transferred to savings each payday, and you don't even have to think about it.
If you don't have a savings account, now is the time to get one. You want to keep emergency funds separate from your regular funds so you do not accidentally spend them. However, they must be easily accessible, such as in a high-yield savings account. 
Talk to the Financial Experts at State Bank
Whether you need to open a new savings account for an emergency fund, you'll want to increase savings through a certificate of deposit, or you have other questions for our financial experts, State Bank has a variety of solutions.
You can stop by our banking centers or contact us to learn more about your options.
As a community bank, we aim to help our community thrive in times of prosperity or recession.
We will always be here for you. 
Image Source: PCH-Vector